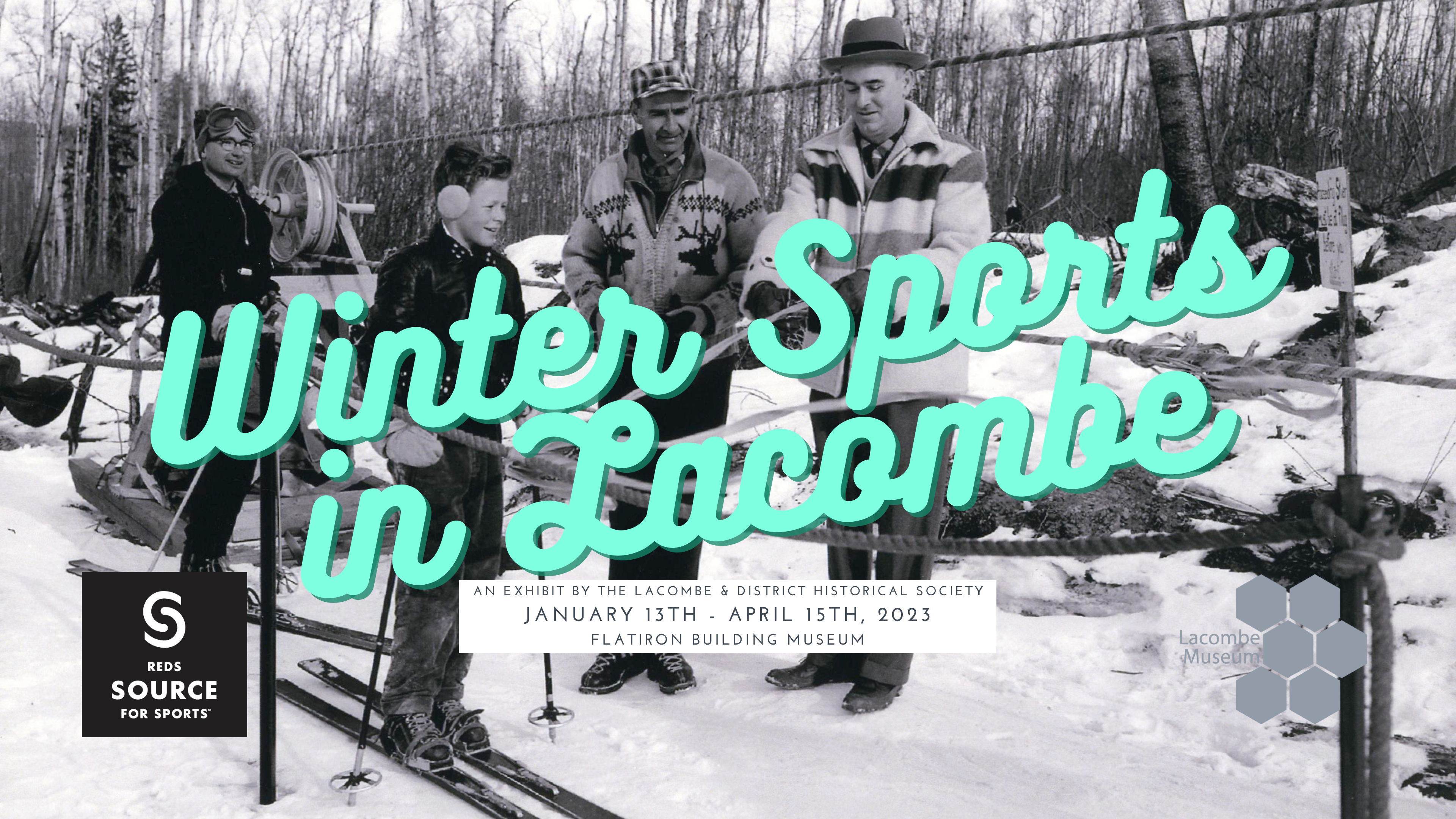 Get ready for an exciting winter adventure at the Lacombe Museum! From January 13th to April 15th, the Flatiron Building Museum will be hosting the brand new "Winter Sports in Lacombe" exhibit, featuring the history of winter sports in the Lacombe region.
Discover the thrill of skiing, ice skating, and more through stunning images and interactive displays. Learn how the Olympic torch visited Lacombe, and about the evolution of equipment and techniques of sports to be inclusive of gender and physical abilities. And connect with the stories of the pioneers who braved the cold to pursue their love of sports and togetherness.
Don't miss this unique opportunity to embrace the winter spirit and discover the rich history of sports in Lacombe. The exhibit is open to the public on a Pay What You Can structure, and more information is available on the museum's website.
We hope to see you there!
On display at the Flatiron Building Museum from January 13 to April 15, 2023.
An exhibition curated and displayed by the Lacombe Museum & Archives.