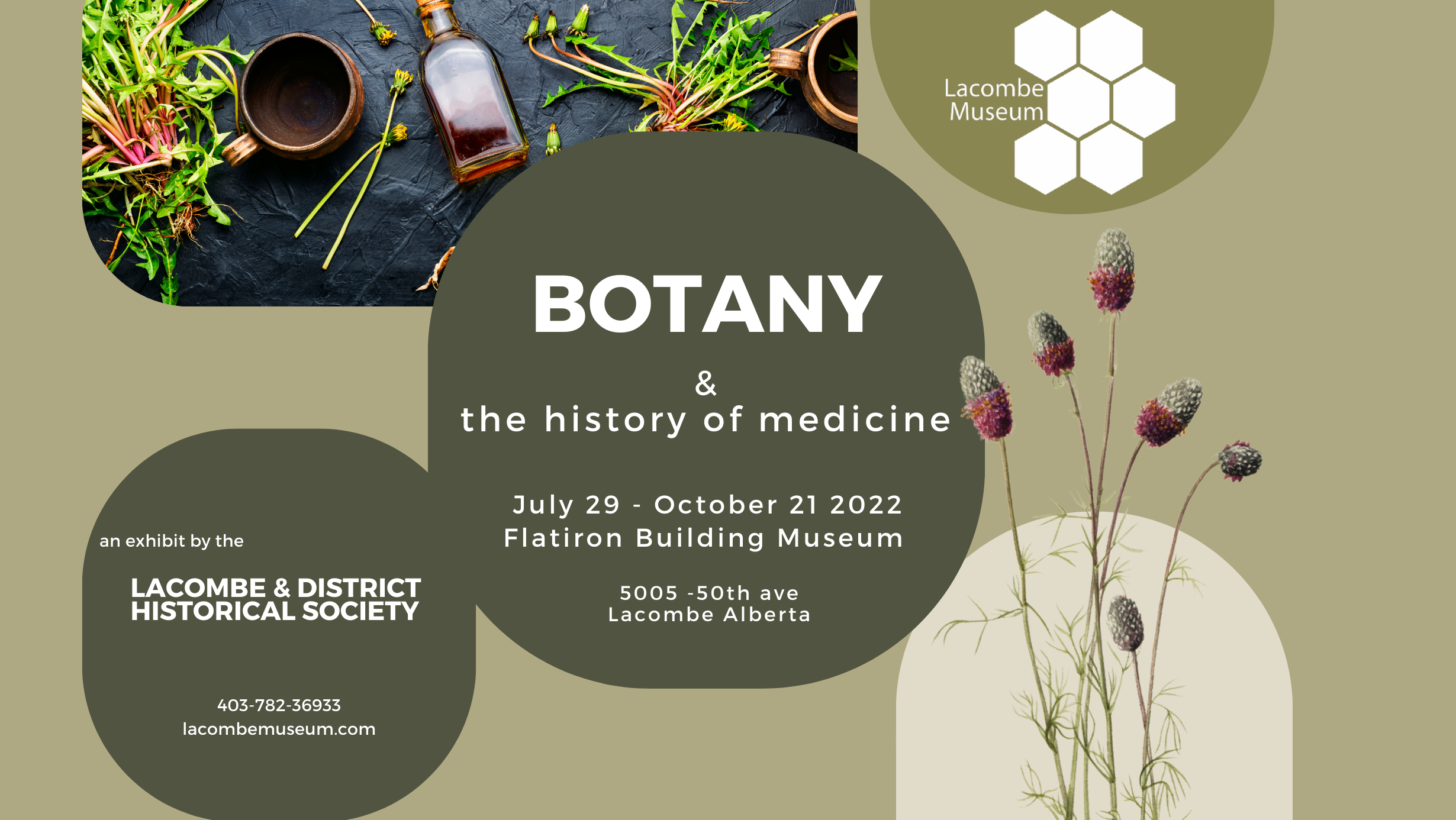 The Lacombe & District Historical Society would like to invite the community to join us inside the Flatiron Building Museum from July 29th to October 21st for our newest exhibit "Botany & the history of medicine".
From art prints and artifacts to the children's discovery station, this exhibit takes visitors on an adventure, bringing the landscape of Central Alberta inside, while exploring notable changes in the fields of medicine & botany.
This exhibition has been fully curated and prepared by the Lacombe & District Historical Society and comprises of items from our Collections & Archives.