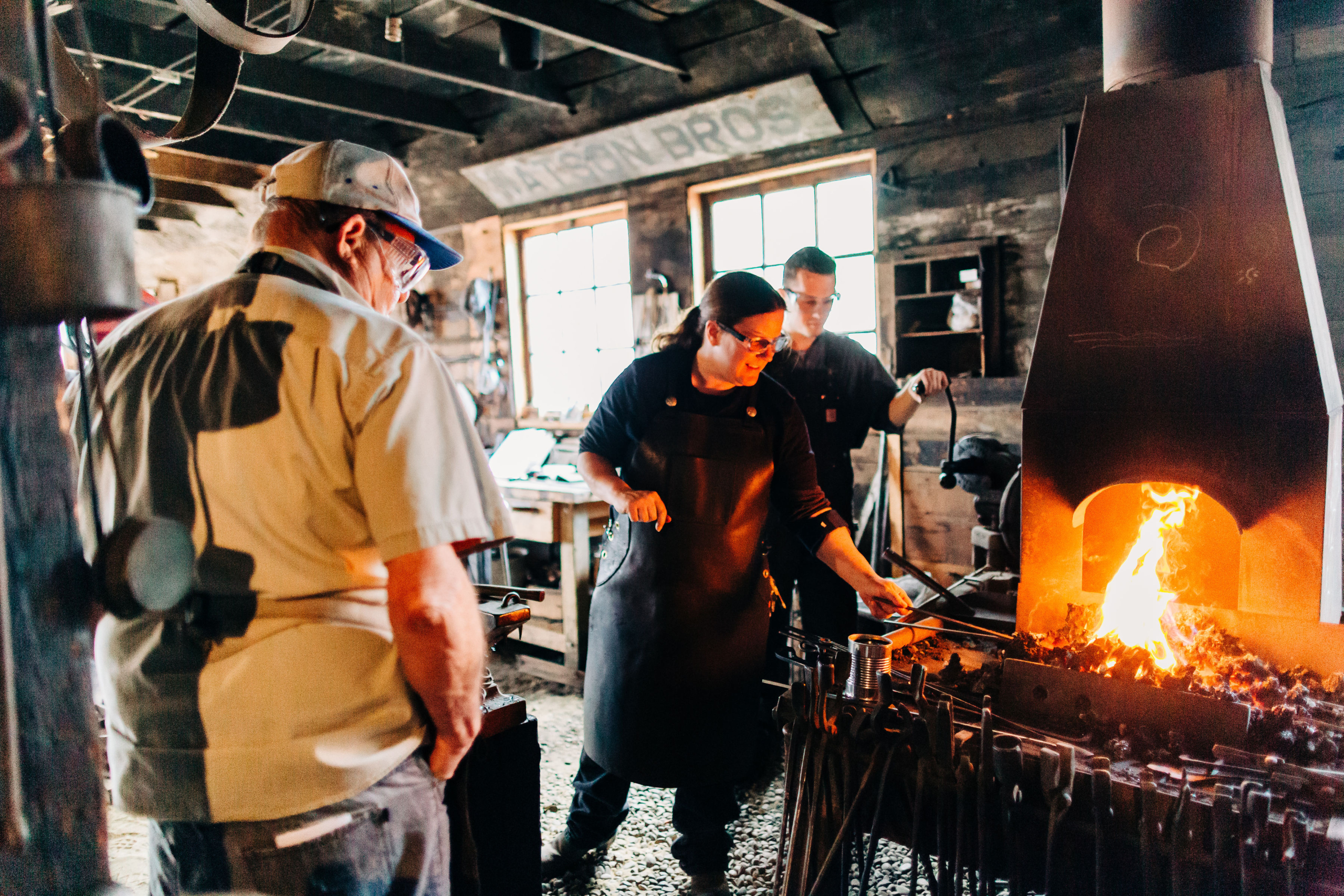 Join us in the Blacksmith Shop Museum to try your hand at forging in the longest running blacksmith shop in Alberta!
During this workshop, you will learn about safety in a blacksmith shop, how to draw out metal, flatten, taper, round out, twist and manipulate it over an anvil.
$190/person – Reserve your spot today!
Limited space available. Ages 16 and up. Included in this workshop:
metal for your project.
use of aprons and some tools in the shop.
Purchase your tickets here:
Contact us at info@lacombemuseum.com or call 403-782-3933 for more details.
The cost of this class includes all instruction, materials and your finished hand forged item!
Students need to bring:
– Safety glasses
– gloves (leather)
– closed toed work boots
– wear 100% cotton cloths, long sleeved shirt
– long hair is to be tied back (recommend a 100% cotton bandanna or welding cap)
– **no hair spray **