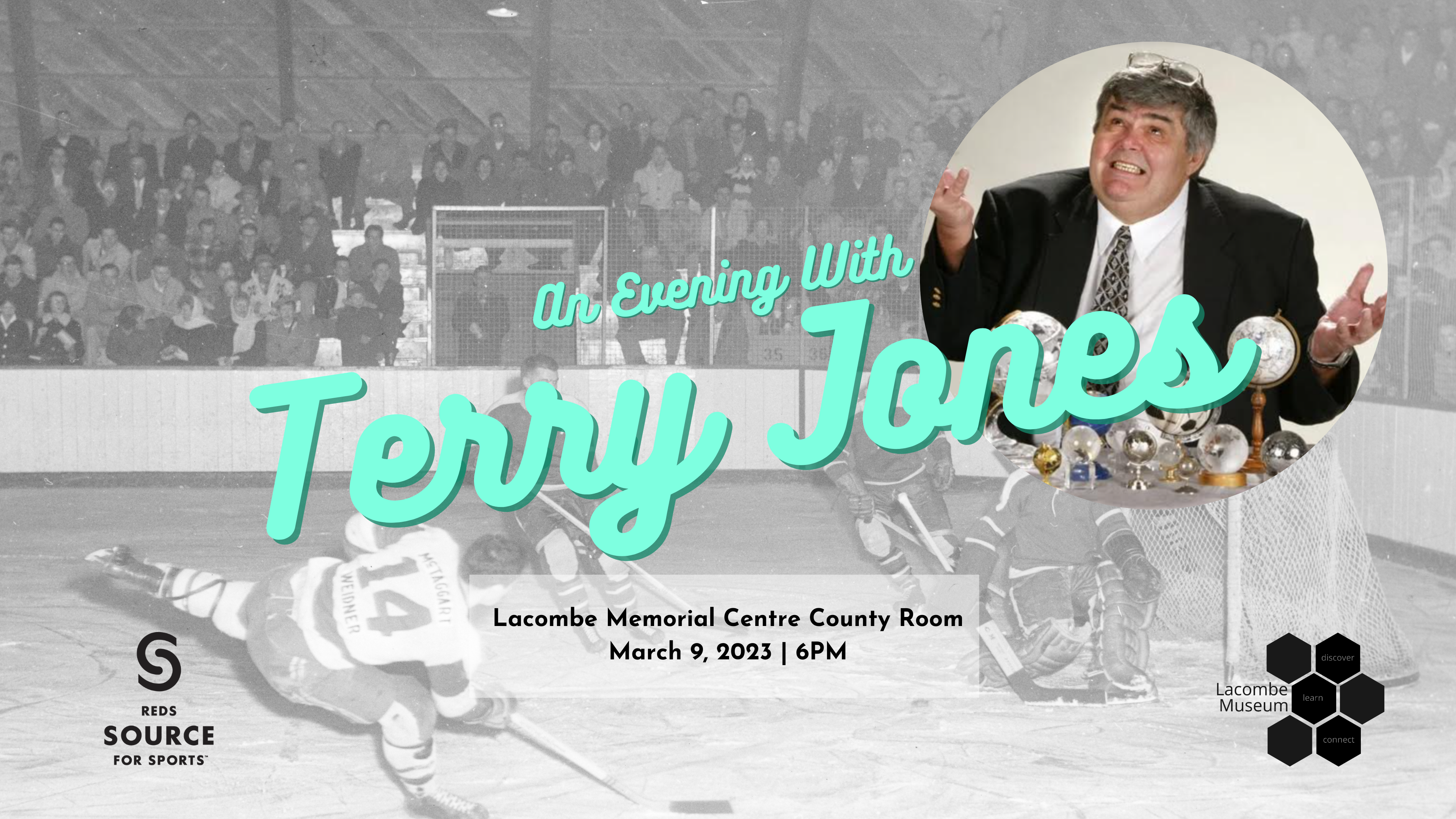 Join the Lacombe Museum for an evening with legendary sports journalist Terry Jones, formerly of the Edmonton Sun. Jones will highlight his career in sports journalism exploring his many highlights and talking about the theme of overcoming adversity through sport.
Lacombe native Jones began his career with the Lacombe Globe in 1963 writing local sports stories. In 1967 he joined the Edmonton Journal and later the Edmonton Sun where he remained until 2020.
Jones has written five books, has been inducted into the Hockey Hall of Fame, Alberta Sports Hall of Fame, Canadian Football Hall of Fame, and Canadian Curling Hall of Fame, he was awarded a Canadian Sports Media Lifetime Achievement Award.
The event will be held in the Lacombe Memorial Centre County Room. Limited seats are available. The event is free to attend, any donation is appreciated. Register via Eventbrite.